Author: S.M. Blooding
Narrator: Kalinda Little
Series: Whiskey Witches, Book 1
Length: 12 hours 15 minutes
Publisher: Whistling Book Press
Released: March 4, 2017
Genre: Supernatural Thriller


Detective Paige Whiskey comes from a long line of witches. They may not all be the most powerful, but they are outspoken and supportive of their community. She alone has no gifts. She can't summon fire, can't read minds. She knows the arcane. She's studied it. That, along with her connection to the Whiskey Witches, lands her some pretty strange cases.

Like the sacrificial murders of St. Francisville, Louisiana. There's a killer on the loose, choosing people in a vain attempt to raise a demon. Not just any demon, though. A man born long ago, made a demon in order to protect the Gate to Hell.

Together with demon hunter, Dexx Colt, her kitchen-witch grandmother, and her paranormal investigator brother-in-law, they unravel a conspiracy far bigger than a few simple murders, and re-discover Paige's gift.

She's a demon summoner and she's key to the killer's plan.




Frankie lives in beautiful Montana with her Darling Dork, his two part-time girls, and their cat, Tesla. She enjoys creating with her wonderful husband, doing everything from crochet, to sewing, to art, and, of course, writing. She's lived a pretty colorful life, giving breath to her stories.

She's dated vampires, werewolves, sorcerers, weapons smugglers, U.S. Government assassins, and slingshot terrorist. No. She is not kidding.

Kalinda Little is a 28 year old web developer who started playing around with audio and never stopped. Currently based out of Portland Oregon, she has spent time all up and down the West Coast, including several years is Ashland where she worked backstage at the Oregon Shakespeare Festival. She is a chapter leader for the Nine Bridges Writers, a nonprofit that aims to assist and support writers in all genres, by providing resources and critique.

While she only started recording professionally in April of 2016, she had over two hundred hours of amature recording and editing available before that point. To date, she has narrated 27 books, with another 3 set to come out before the end of 2017.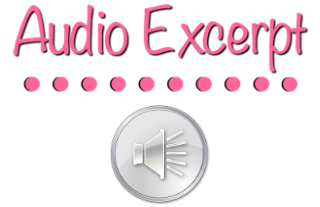 I received this audiobook as part of my participation in a blog tour with Audiobookworm Promotions. The tour is being sponsored by S.M. Blooding. The gifting of this audiobook did not affect my opinion of it.
She's a witch with no powers investigating occult murders. Or is she?
I enjoyed how quickly the backstory and world building was done in this book, and how we got to know Paige and her angst very well. Secrets and bombshells and deception and memory blocks and horrible family members make for a very angry main character.
I enjoyed the narrator quite a bit, especially the accents and the effects of the memories and voices inside her head versus out in the open. Those were brilliant. And demons with British accents. Can't go wrong there.
I kind of struggled with all the problems Paige had. She kept getting attacked by ghosts, beaten up and kidnapped, possessed. I mean, that's a lot for one detective to handle, even after getting past the memory issues. It felt like she just couldn't get ahead with all she was facing, and that made for uncomfortable reading.
I did really like Dexx. I liked how he always had her back, and even though he kept trying to get in her pants, he truly cares about her and continues to put himself in danger to protect her. Gotta love that in a sort-of love interest.
This story contained angels and demons, where not all angels are good as not all demons are bad. I loved the mentions of Buffy and Supernatural (and the comment about getting lucky with Jensen Ackles).
I'm curious about the combination of volumes 1-4 in this book. It sounds like it was originally a serial novel type story that combined into one book. I would be curious to see where each story left off originally, but somehow I can picture it being during the worst of the fight scenes, like a TV show that ends on a cliffhanger bombshell until next week. Glad to have read it as one piece, though it doesn't have a full conclusion and the next book will continue the saga and the battle with the big bad demon Sven.
The Perks of Being An Author by S.M. Blooding
Really and truly, being an author is hard work. I get up at 6:30am and work until about 9-11pm with very few breaks. There's so much to do! There's writing and editing and covers and marketing and ads and formatting and websites and…that's just your book. When you're also working with other authors, then you get to do that with their books, too.
It's a lot of long hours and sore muscles and eating like a college student–not because you can't afford more, but because you don't have time for anything else. Your house looks like a wreck and you just hope that no one actually wants to come by because you're screwed. Your family constantly wants more time with you and your writing is constantly suffering because everyone needs more time than you do, and you're constantly being guilt-tripped into doing other things because… it's just writing.
But it's amazing when your book touches someone. When your soul vomit reaches through the pages and touches and someone, talks to them, or teaches them something. When they see something they normally wouldn't have. It's beautiful and amazing.
And makes all the long hours, sore muscles, bad meals, and whining kids worth it.

Whiskey Witches Giveaway: 3-Month Audible Membership


Whiskey Witches, Book 1
Oct. 29th:
Dab of Darkness Audiobook Reviews
Oct. 30th:
Oct. 31st:
Nov. 1st:
Nov. 2nd:
Nov. 3rd:
Nov. 4th:
Blood Moon Magick, Book 2
Nov. 5th:
Dab of Darkness Audiobook Reviews
Nov. 6th:
Nov. 7th:
Nov. 8th:
Nov. 9th:
Nov. 10th:
Nov. 11th: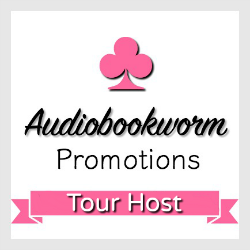 ➜Sign up as a host here
---
Note: Some posts may contain affiliate links. Should you choose to purchase a product, we will receive a small commission for the sale at no additional cost to you. Chapter Break is a participant in the Amazon Services LLC Associates Program, an affiliate advertising program designed to provide a means for sites to earn advertising fees by advertising and linking to Amazon.com.
---
Subscribe to Chapter Break posts.