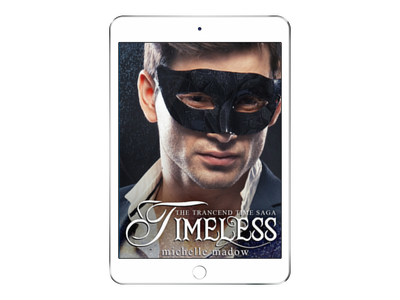 Author: Michelle Madow
Narrator: Andrea Emmes
Series: The Transcend Time Saga, Book 2
Length: 4 hours 43 minutes
Publisher: Dreamscape Publishing
Released: Aug. 24, 2017
Genre: Clean Romance


In Remembrance, Lizzie and Drew changed the course of fate so they could be together.

In Vengeance, Chelsea set fate back on its original, deadly path.

Now, strange things keep happening to Lizzie. Things that are omens of darkness to come. A curse has doomed her to die an early death, just as she did in her past life. To make matters worse, even if she can figure out who cast the curse, it's irreversible. There's only one option left for her to save herself. It's crazier than anything she's heard yet, and to do it, she'll need Drew and Chelsea's help.

Because to make things right, they must go back in time to when it all began… and Lizzie discovers that the final events in her past life were more sinister than she ever imagined.



Price Disclaimer


Michelle Madow is a USA Today bestselling author of fast paced fantasy novels that will leave you turning the pages wanting more!
She grew up in Maryland and now lives in Florida. Some of her favorite things are: reading, traveling, pizza, time travel, Broadway musicals, and spending time with friends and family. Someday, she hopes to travel the world for a year on a cruise ship.

Audible Best Selling Narrator, Andrea Emmes was born in Hollywood, FL and grew up in both Tennessee and Rhode Island, started her career in musical theater. Cutting her teeth at The Trinity Arts Center in Rhode Island, Andrea eventually made her way to Orlando and began her eclectic career singing/dancing in various shows at Walt Disney World, Universal Studios, Pirates' Dinner Adventure, performing as a magician's assistant, headlining on the Las Vegas Strip and touring Los Angeles as an L.A. Award winning artist with her album, "I'm On My Way".
Having worked in tv, film and video games, Andrea, a total Book Nerd, now enjoys narrating audiobooks at her home studio in San Jose, California.
Her wide range of character voices and dynamic/emotionally invested performances has reviewers and listeners alike commenting on how she effortlessly pulls listeners in, and has versatility and charisma.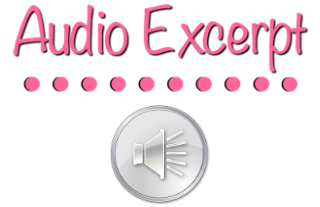 I received this audiobook as part of my participation in a blog tour with Audiobookworm Promotions. The tour is being sponsored by Andrea Emmes. The gifting of this audiobook did not affect my opinion of it.
You've already read my review of Remembrance and Vengeance, now let's chat about the conclusion, Timeless.
The story starts off with a very Final Destination feel as Lizzie's watch stops, then crows start following her. Creepy and awesome to the max! We know what happened since we read Vengeance, but we follow Lizzie and Drew as they figure it out, and see that they were not the only people from the past who have been reincarnated into the present day.  I got a kick out of how Lizzie was snooping to find out if her (former) BFF was the one who cast the spell, and the way Chelsea realized what awful chain of events she put into motion.
I really enjoyed their trip to England and all the fun accents and descriptions of the way of life back in the Regency days, though I would have wanted more descriptions of the ball, people's clothing, etc. It would be beautiful to watch so I wanted it described more. But most of all, I enjoyed the unveiling of the sinister plan to off Lizzie's former life by none other than (I'm not going to tell you!) and the only way to stop the echo of the past in the present day was to get to the bottom of what happened back then. I enjoyed that plot line, certainly a fun murder mystery through time!
A great conclusion to the two (and a half) book series and definitely could make a fun TV mini-series. I'd love to see all the costumes in play.
I don't have anything new to say about the narration as this is a continuation of the full book tour, but I will reiterate that I enjoyed her voice and all the accents she did for each character.

Q&A with Narrator Andrea Emmes
Have there been any characters that you really connected with?

Absolutely. There have been many characters that I just clicked with for different reasons. Lizzie in "Transcend Time Saga", Ivy in "Love Nouveau", Farris in the "Geek Girl Mystery Series", Jo from "Little Women", and more. Though I might not identify with everything they are going through, there are many things from each character that I can pull from my own experience and dive deep into who they are.

If you had the power to time travel, would you use it? If yes, when and where would you go?

I'd be so nervous of messing anything up and creating a Time Paradox or whatever Doc. Brown said in Back to the future, that I'd worry I'd change the future. If I had to choose though, I'd probably like to go to Regency Era England during the Jane Austen times. Not because I like how women were treated back then, which was horrendous, but I'd love to dress up in those beautiful dresses and dance in one of their fancy balls!

Do you read reviews for your audiobooks?

I have, but I don't do it often as it can be hazardous to my self-confidence sometimes. There's a lot to be said about good, constructive reviews even when they are negative about me or my work. If I get the same note from listeners over and over, then I'll take that in mind and work on that. But there are often many times that the audiobook didn't sit right with the listener and they didn't like my narration for whatever reason and that's ok too. I can't please everyone. Not everyone will like my voice or my narration style. It's best to not get too caught up in reviews.

Who is your "dream author" that you would like to record for?

I actually don't have a particular author in mind. But my dream author would be someone who is a strong storyteller who has emotionally rich characters and an engaging story. I'd love to latch on to a series that is as powerful as Harry Potter, Twilight, Mortal Instruments, Dresden Files, etc. It's so fun to keep growing with your favorite characters.

If you could narrate one book from your youth what would it be and why?

Actually, I already have!! "Little Women" by Lousia May Alcott. As a little girl, I just fell in love with this book and with Jo! Each of the sisters had such rich personalities and watching them grow, become "good pilgrims", find love and lean on each other was something I connected with. I actually am an only child, so in a way, Jo, Meg, Beth and Amy were like my sisters every time I would read the book!

What do you say to those who view listening to audiobooks as "cheating" or as inferior to "real reading"?

I say they need to be open to changing their perspective. Listening to an audiobook is real reading. Especially for those who are visually impaired or have learning disabilities. I think it's unfortunate that some people have a negative view of "listening" as opposed to reading the written text because it's still storytelling and it offers others who really want to dive into their favorite books but don't have time to read the text version because they have long commutes to work, have to clean the house, need something to focus on while working out, or have a monotonous job that allows them to listen to music or audiobooks so they don't fall asleep.

What bits of advice would you give to aspiring audiobook narrators?

Take the time to learn the craft. There's a lot to it than just talking into a microphone. Study, get great coaches, learn what equipment is best, set up a proper studio to record in, learn the business side of things – marketing, how to make social media work for you, get a good website and demos, how to talk to authors/publishers, etc. And be patient. This is a marathon, not a sprint. Learn to have a thick skin know that it will take a lot of auditions before you will get work. After you audition, forget it and move on. This is a hustle, so you have to be driven and work hard because books and work will not fall on your lap. But know that the audiobook community is one of the most gracious group of people and colleagues I have EVER come across, so you won't be alone!

What's next for you?

(hard to answer since this will be released in October and I don't have work slated that far yet. Can I get back to you on this when we get closer to the tour and I know what work I will have lined up by then)

Bonus question: Any funny anecdotes from inside the recording studio?

Um…I tend to burp a lot in the booth! I'm taking in so much air as I narrate that sometimes a really amazing burb just comes out…at the wrong time. Like during an emotional scene and just as I'm getting to the good bits, BUUUURRRRRPPPPP! LOL, then I have to start that section over!
***Custom Interview for Chapter Break***
How many books have you narrated and do they have a common thread or theme?
So far I've narrated about 56 audiobooks, not all of them have released to Audible yet. I narrate a lot of Young Adult books and one of the things I love about them is that usually the female main character, though flawed, is a strong young woman who grows into her own, and who are creative at solving problems (I get a lot of hackers which is awesome!). I love reading emotionally rich and flawed characters, who are going through a rough patch and see how they are able to find their inner strength, work with others if need be and rise above their issues. It's a great lesson for all of us as it's so easy to get bogged down by the negative that happens in our lives.
What do you love most about narrating audiobooks?
I've always been a voracious reader and a performer for my entire life so the fact that I get to read books and perform in the comfort of my own home (in my PJs) for a living, is the ultimate dream job! I've been a professional actor for over 25 years, done a lot of stage, some film/tv and of course voice over. I was injured in 2006 and diagnosed with a neurological pain disorder called Reflex Sympathetic Dystrophy (aka CRPS) which wrecked me and forced me to retire from performing and pretty much most things as I can't stand or walk for very long without pain. It was an extremely hard road in the beginning and over the years, with amazing doctors, therapists, family, etc. but I due to this lifelong battle with pain, I thought I'd never get to perform again. Until three years ago when I became much more functional and I decided that I wanted to get back into acting somehow, so I pulled out my recording equipment, worked on new commercial and animation demos and then my husband told me to look into audiobooks. BOOM! It was love at first sight! Being able to bring characters and stories to life again, but on my own terms, at home, making up my own schedule (as long as I hit my deadlines) has been a life changer. I'm so grateful that I'm back to doing what I love.
Do you prefer to read in print or listen to stories in audio?
It depends. I love listening to audiobooks and I have quite a few in my library queue up, but I don't have a lot of time sadly because either recording, or prepping the next book. For me, if I am going to go on a long drive, do laundry or housework, etc. then audiobooks are a must! But I really do love curling up with a good book in bed or on the couch and just reading the print (kindle or hard copy).
How do you select a book to narrate? Do you prefer a specific genre or types of characters?
When I working in the Indie market, I will look at the books on www.acx.com that are up for auditions and see what's available. I don't always look for books that I would read only for pleasure as I love to narrate all kinds of genres. So for me, I research the author, that particular title on Amazon, check the ratings and reviews, things like that. When I used to do a lot of Royalty Share (RS) books, this was crucial because I'm banking on the audiobook selling well so I can get a return on investment as is pretty much a deferred payment situation that doesn't always payout. So, if I'm going to choose to do an RS book, then I really research things and decide if it's worth the risk of not getting paid for that book. Sometimes it pays off really well, other times, sadly it doesn't. But that's ok, it is what it is. I prefer working on a PFH, paid Per Finished Hour rate (our standard). When working with the big publishers, when then send me a book offer or ask if I'd like to submit, they send the title of the book with some info, and I'll usually look it up and then check my calendar to see if I'm available.  
Do you read a book several times before you record the audio? Or *gasp* do you just about memorize it?
Holy Moly! Not even possible to memorize a book! Lol. Reading the book first (once) before I start is a must, a no brainer. There's a look to prep in a book. Characters voices and accents if there are any, words with hard pronunciations, tone of the book, subtext, etc. If I'm working with another narrator (Co-narration/Dual POV) then it's important to get with them before we record to make sure we're on the same page with everything so we match up.  Also, if there are any questions I have for the author or the publisher, it's important to get that done before I start the book.
How do you decide on the specific voice and tone to do for each character?
Voices usually come to me as I learn about the characters. I have about 20 go-to character voices ready to cast immediately that fall into certain archetypes. Mean girl, Mom, villain, best friend, etc. so I take what the author has written, and/or provides with additional information – accents, other quirks, etc. and cast from there. It's important to not make the voices too cartoony or over the top, so many times it's just adjusting the tone, pitch, pacing, lilt, accent. If an author says, "this character is like Reese Witherspoon", I won't try to mimic the actress but I'll study her pacing and vocal tics to try to get her essence to bring to the character. Often time, I'll pull voices from family, friends, films or strangers to try out if they fit the character.
Do you have a ritual or routine you do before sitting down to record the audio (such as anything to strengthen your vocal cords)?
Doing Vocal Warm-ups and stretching my body beforehand helps a great deal and then stretching throughout the day as I'm recording as sitting in that chair for long periods of time can be taxing, especially for me.
Name an audiobook you just loved to listen to. What about that narration makes it special?
Wow, um. I've listened to a lot that are really strong. Off the top of my head, and this was a while ago, but I really loved "Gone Girl" by Gillian Flynn, narrated by Julia Whelan and Kirby Heybourne. I was actually thinking about listening to it again. The performances are so subtle and poignant. So strong. If you've seen the film or read the book, you know how twisty this book is and how sadistic and sociopathic the characters can and Whelan and Heybourne are just pure genius at it. I'll often time listen to audiobooks to try to take a "master class" from the narrators as I learn so much from just listening to how other successful and seasoned narrators approach the work. It's really inspiring and entertaining.
What qualities make a great narrator? Share some tips for aspiring voice actors.
Audiobook Narration is an acting job, first and foremost but it's also a technical one. I think the thing that makes a strong narrator is while I'm listening to the audiobook, I completely forget about the narrator and I'm totally immersed into the story. As actors, we are always learning, always taking classes and coaching, and not just in acting, but for voice over/narration, I'm also talking about the technical side because we have to learn how to use the recording program, learn to edit, punch and roll, master, etc. especially when first starting out, so it's imperative that you get aspiring actors get with a solid coach, do a ton of research and hone your craft. Also, learning about the business aspect of things is important too because you are now a freelance contractor who must do your own marketing, get a website, learn networking skills, etc. A lot goes into this career than just plugging a mic into your computer and reading aloud.
Is there a scene you just loved to narrate? Is there a scene that was especially difficult to narrate?
I love emotional scenes. Happy, sad, painful, any of them. There have been many I've done over the course of my career, but the book and performances that I'm most proud of, I would say would be from "Ruined Wings" by Ashley Fontainne. The book is about drug addiction and it's a pretty powerful book. There were times during the recording where I'd have to stop and just ugly cry for a bit because the emotions were just so raw. But I'm so humbled when the writing can have that effect on me and when I can tap into that truth…it's magic.

The Transcend Time Saga Giveaway: $20 Amazon Gift Card

Remembrance, Book 1
Oct. 22nd:
Oct. 23rd:
Oct. 24th:
Oct. 25th:
Dab of Darkness Audiobook Reviews
Oct. 26th:
Oct. 27th:
Oct. 28th:
Vengeance, Book 1.5
Oct. 29th:
Oct. 30th:
Oct. 31st:
Timeless, Book 2
Nov. 1st:
Nov. 2nd:
Nov. 3rd:
Nov. 4th:
Nov. 5th:
Nov. 6th:
Nov. 7th: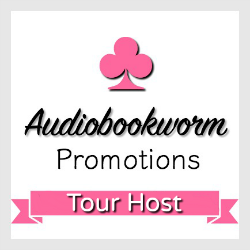 ➜Sign up as a host here
---
Note: Some posts may contain affiliate links. Should you choose to purchase a product, we will receive a small commission for the sale at no additional cost to you. Chapter Break is a participant in the Amazon Services LLC Associates Program, an affiliate advertising program designed to provide a means for sites to earn advertising fees by advertising and linking to Amazon.com.
---
Subscribe to Chapter Break posts.