Author: N.E. Conneely
Narrator: Jeff Hays, Soundbooth Theater
Series: A Witch's Path, Book 2
Length: 7 hours 26 minutes
Publisher: N.E. Conneely
Released: Aug. 27, 2015
Genre: Paranormal, Supernatural


After a near death experience, Michelle has vowed to do her job, magical assistance for the police, and leave the heroics to someone else. Besides, life should be settling down for her since the trolls have been captured and the sorceress was neutralized. Unfortunately, the power behind the sorceress wants her dead, Elron starts acting funny, a magical creature wreaks havoc on a town, and there's trouble with the werewolves. As if that wasn't enough, the clans have started to notice her power and she has more reasons than ever to fear the clans.

Things go from bad to worse when Michelle's best friend is abducted, and she must decide between her friend and her vow to stay out of dangerous situations.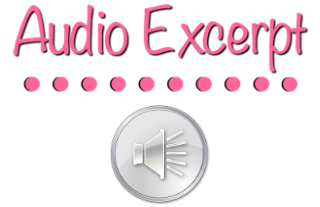 N.E. Conneely lives in northern Georgia with her dog and a mountain of books. They sweat through the summer and freeze through the winter, and life as they know it comes to an end when so much as a single snowflake falls out of the sky. For fun, N.E. plays with her dog, reads, knits, crochets, paints, and does tie-dyeing and origami. She makes a great pizza and is currently negotiating with her husband about raising sea monkeys and growing a vegetable garden.

Jeff Hays has made a name for himself in the audio book world by creating immersive experiences out of his productions. His versatility and authenticity in voicing characters, expressive low-impact narration, and dedication to offering the highest quality audio possible has earned him a loyal following of listeners. Having been fascinated with sound since he can remember, Jeff takes his background of composing and producing music, and his continual consumption of the avalanche of fictional media we all experience in these modern times, and uses it to inform his style of story telling in the audiobook realm.

And now, having produced more than 80 audio books and perfecting his craft, using the namesake of his live streaming narration show, the Soundbooth Theater shingle has been hung. Soundbooth Theater is dedicated to applying Jeff's production methods to new audio books with other budding narrator talent, and expanding his scope from audio books, to voicing and producing animation.

I received this audiobook as part of my participation in a blog tour with Audiobookworm Promotions. The tour is being sponsored by Jeff Hays. The gifting of this audiobook did not affect my opinion of it.
Wow this second installation was a doozy. I love that it picked up right where first left off. It had none of that time wasting recap stuff, this series seems to expect you to keep up and know your lore. I like that, didn't dumb it down but just gave enough information to know what is going on and keep moving with the plot. The previous book tied things up while setting up the next story, and this book just picks that up and runs with it.
The plot is fast-moving and intense at times. We see just how talented and strong our Witchy friend is and I'm a fan of Michelle already! She's smart, compassionate, and driven to find the solutions to help the people around her.
The narration voice and style definitely grew on me by the second book, and I no longer felt the voice for Michelle was awkward now that I'm used to it. The other voices and accents are great, like before, so I'm on board with this male narrator. I don't think I've had a male narrator for a female main character before so it took a book to get me comfortable with the voice. But it's great now.
I'm still a bit thrown off when the POV changes. It's mostly Michelle's narrative, but sometimes we get the elf Elron's POV and that's ok but as intermittent as it is, it feels strange to do that. Then one time we have one of the villain's POV and that was a bit awkward. Sure, we got to know his motivation, but perhaps that would have been better done as a 3rd person rather than switch the perspective for just one chapter.
As for the villains in this book – there's a lot going on. The troubles Michelle is facing are all connected, but wow were there a lot of fires to put out and murders to investigate. From taming a dinosaur to rescuing a kidnapped friend, Michelle has been busy.
And the book ends on quite the doozy of a reveal, so much emotion and turmoil. Book 3 has a lot of pieces to pick up.
Q&A with Narrator Jeff Hays
When did you know you wanted to be an audiobook narrator?

Probably after the first audio book I narrated. I enjoyed the process so much, and the product itself was so much more satisfying than any voice-over project I'd ever worked on. I was the director and the whole cast, and it was the closest thing to composing music I'd encountered up until then.

How did you wind up narrating audiobooks? Was it always your goal or was it something you stumbled into by chance?

This was definitely something I stumbled into. Voice acting itself was something I had the gear for (but I really didn't) that I decided to give a shot. Before that I was trying to get work editing video. One time I was hired for an audio book project that pretty well… and I was hooked.

Did you find it difficult to "break into" audiobook narration? What skill/tool helped you the most when getting started?

I'm sure the "breaking into" part of my career was more of a gradual thing that I never noticed. I just kept producing until people started listening.

I'd say music production and performance have been my most valuable skills in developing this craft. Melody and rhythm are essential to narrating audio books. And most important, for inflection and character voices, are ears.

A lot of narrators seem to have a background in theatre. Is that something you think is essential to a successful narration career?

No. My theater background is a couple plays and classes, in high school, and I can't say that those experiences have had a huge impact on how I act in the booth.

What type of training have you undergone?

I've taken some accent lessons from Amy Walker, taken a class with Elaine Clark recently about commercial VO and adding musicality to the read. I also took 3 sessions at the KC Improv Theater this year. Otherwise, all my other education is in other things,

How do you manage to avoid burn-out? What do you do to maintain your enthusiasm for narrating?

I have no idea! I just keep going and stay as focused as possible. It's really not that hard cause I love doing it that much. But keeping myself from burning out is something I've had trouble with. I put too much on my plate, so I'm always busy as hell. I'm going to Thailand NEXT Friday, so that should help me reset!

Are you an audiobook listener? What about the audiobook format appeals to you?

I don't read audio books much. They're too long, and it's very difficult to find an audio book that I can stay awake through. I also tend to focus on critiquing inflection while I listen, so I totally lose the story. And since it's what I do for a living, it's sort of the last thing I want to do when I actually do give myself some time off.

What are your favorite and least favorite parts of narrating an audiobook?

My favorite part is always the characters and their voices. My least favorite part is probably the industry. I love producing and talking to listeners, but I don't like the way the business works, really.

What would you say are your strongest narration abilities?

Dialogue is probably my biggest strength. It's not just getting the individual characters right, it's also getting their relationships to each other right. Timing, for dramatic or comedic effect, is something that I think most audio books absolutely do not get right, and it's something I've always thought was essential to giving an effective performance.

Is there a particular genre you feel unsuited for? Have you ever declined a project because you didn't think you were right for it?

I think I'm in the right genres right now: Sci-Fi and Fantasy. My actual specialty is a genre called LitRPG (Or RPG GameLit, there are issues with the genre name right now due to a ridiculous trademark issue), but it's clearly a subgenre of sci-fi and fantasy. This is because I put so much into characters, and these genres tend to have more colorful, monstrous or alien types of characters. The more extreme and crazy a character is, the more fun they are to play.

What about this title compelled you to audition as narrator?

When I first found the job from N.E. Conneely, it was up for audition on ACX, and it had a $100 pfh stipend on it. This meant Audible would pay me $100 per finished hour of the audio book, as well as paying royalties to me for sales. But it was calling for a dual cast. I auditioned for both parts just for fun, and I was surprised to hear that the author just wanted me to do both characters. Narrating convincingly as a female is both an interesting challenge, and painful and humiliating. But sticking to it and finishing the first three books for N.E. Conneely was a great learning experience, and it truly conditioned my voice to a point that, at least when I play characters, making females sound convincing is completely effortless for me now.

A Witch's Path Series Giveaway: 3-Month Audible Membership


Book 1
Jan. 28th:
Dab of Darkness Audiobook Reviews
Jan. 29th:
Bean's Bookshelf and Coffee Break
Jan. 30th:
Jan. 31st:
Feb. 1st:
Feb. 2nd:
Feb. 3rd:
Book 2
Feb. 4th:
Bean's Bookshelf and Coffee Break
Feb. 5th:
Dab of Darkness Audiobook Reviews
Feb. 6th:
Feb. 7th:
Feb. 8th:
Feb. 9th:
Feb. 10th:
Book 3
Feb. 11th:
Dab of Darkness Audiobook Reviews
Feb. 12th:
Bean's Bookshelf and Coffee Break
Feb. 13th:
Feb. 14th:
Feb. 15th:
Feb. 16th:
Feb. 17th: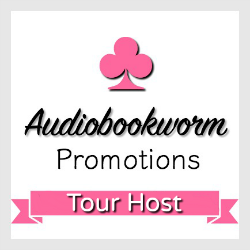 ➜Sign up as a host here
---
Note: Some posts may contain affiliate links. Should you choose to purchase a product, we will receive a small commission for the sale at no additional cost to you. Chapter Break is a participant in the Amazon Services LLC Associates Program, an affiliate advertising program designed to provide a means for sites to earn advertising fees by advertising and linking to Amazon.com.
---
Subscribe to Chapter Break posts.