Author: N.E. Conneely
Narrator: Jeff Hays, Soundbooth Theater
Series: A Witch's Path, Book 3
Length: 7 hours 49 minutes
Publisher: N.E. Conneely
Released: Sep. 10, 2015
Genre: Paranormal, Supernatural


When Michelle pulls an old book out of a fire, she finds answers and heartbreak. The book confirms that a demon walks the land, though according to legend they were all dead. Now, she needs to rediscover the secrets to killing demons before her loved ones fall victim.

Elron's budding relationship with Michelle suffers a blow when his mate returns. While he struggles with love and guilt, it becomes clear that not everyone gets their happily-ever-after.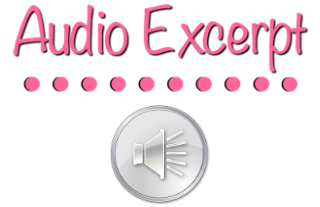 N.E. Conneely lives in northern Georgia with her dog and a mountain of books. They sweat through the summer and freeze through the winter, and life as they know it comes to an end when so much as a single snowflake falls out of the sky. For fun, N.E. plays with her dog, reads, knits, crochets, paints, and does tie-dyeing and origami. She makes a great pizza and is currently negotiating with her husband about raising sea monkeys and growing a vegetable garden.

Jeff Hays has made a name for himself in the audio book world by creating immersive experiences out of his productions. His versatility and authenticity in voicing characters, expressive low-impact narration, and dedication to offering the highest quality audio possible has earned him a loyal following of listeners. Having been fascinated with sound since he can remember, Jeff takes his background of composing and producing music, and his continual consumption of the avalanche of fictional media we all experience in these modern times, and uses it to inform his style of story telling in the audiobook realm.

And now, having produced more than 80 audio books and perfecting his craft, using the namesake of his live streaming narration show, the Soundbooth Theater shingle has been hung. Soundbooth Theater is dedicated to applying Jeff's production methods to new audio books with other budding narrator talent, and expanding his scope from audio books, to voicing and producing animation.

I received this audiobook as part of my participation in a blog tour with Audiobookworm Promotions. The tour is being sponsored by Jeff Hays. The gifting of this audiobook did not affect my opinion of it.
It seems like each book in the series ups the ante on the intensity of the situation. Book 2 was a doozy and this one? Well, some painful sacrifices must be made to stop a demon and restore peace to their town. Our heroine Michelle, being such a powerful young witch, has to face off and take on tremendous danger and some seriously terrifying battles. But her compassion is strong and she does not back down from a call for help. Destiny has set her on a path and Michelle meets it head-on.
I have already reviewed the audiobook in previous reviews of this trilogy, so let me just summarize. The audiobook narrator is male, and the main character is female, but the voices worked well for me after I got a chance to get used to the narrator. I really enjoyed his voices for each character, especially his voice for Elron. We get a few chapters from Elron's POV in this book too, and it is interesting getting a shift in who is telling the story, even if intermittent.
I'm curious to see what happens next for Michelle and her friends, but I'm glad this third book wrapped up the major story arc from the first two books.

A Witch's Path Series Giveaway: 3-Month Audible Membership


Book 1
Jan. 28th:
Dab of Darkness Audiobook Reviews
Jan. 29th:
Bean's Bookshelf and Coffee Break
Jan. 30th:
Jan. 31st:
Feb. 1st:
Feb. 2nd:
Feb. 3rd:
Book 2
Feb. 4th:
Bean's Bookshelf and Coffee Break
Feb. 5th:
Dab of Darkness Audiobook Reviews
Feb. 6th:
Feb. 7th:
Feb. 8th:
Feb. 9th:
Feb. 10th:
Book 3
Feb. 11th:
Dab of Darkness Audiobook Reviews
Feb. 12th:
Bean's Bookshelf and Coffee Break
Feb. 13th:
Feb. 14th:
Feb. 15th:
Feb. 16th:
Feb. 17th: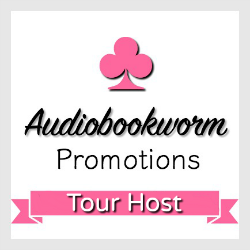 ➜Sign up as a host here
---
Note: Some posts may contain affiliate links. Should you choose to purchase a product, we will receive a small commission for the sale at no additional cost to you. Chapter Break is a participant in the Amazon Services LLC Associates Program, an affiliate advertising program designed to provide a means for sites to earn advertising fees by advertising and linking to Amazon.com.
---
Subscribe to Chapter Break posts.